Workforce Needs and School Career Offering Alignment – Working with local businesses, we survey their current and future workforce needs for them to evolve and grow. We also survey local schools to identify the career offerings classes, student mastery, and graduation dates. By cross-referencing this information we can identify if the businesses have access to meet their workforce needs from the schools and if students are prepared for the in-demand jobs.

Career Day Series – This series provides interactive webinars with career and industry experts to explores how careers and jobs are changing. It helps students develop a plan for acquiring the skills and knowledge in the areas of technology, communications, organization, and self-motivation for these changing times.

Virtual Job Shadowing – As students identify careers and jobs of interest, we work with the school and business partners to provide web-based virtual job shadowing. Students work alongside a business mentor remotely.

Work Based Learning Program – As students identify specific careers in which they want to complete a work based learning program, we provide our virtual work based learning platform.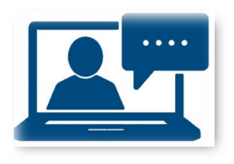 Socrategy Align Platform – Our platform used to support our CTE services provides:
Instructional materials
Online meetings capabilities between students, school and business partners
Professional development workshops for teachers and business partners
Online classes for students
Policies and procedures
Tracking and reporting activities